20 years of service in high quality speedy delivery for companies and individuals
Transporting your packages promptly with care at a competitive price point is our promise to our customers.  Our professional uniformed couriers work around the clock to meet your business and personal needs all with a smile on our faces. At Transportor, we are passionate about our job and put our customers first.
Our transparent, efficient, and human-focused approach is what separates us one of the highest rated transport companies in Eastern Canada.
At Transportor we offer competitive pricing for Rush (1 hour), Standard (2-hour), and Economy (4-hour), delivery.  
We offer expedited same-day long distance delivery service. We offer an assortment of long-distance delivery options.  
Transportor offers value-added delivery services for freight to meet your transport needs.
We offer after-hour and weekend delivery orders.  Our online booking platform allows you to get your parcel delivered with a touch of a button, no extra charge!
We offer airport service for time critical shipments.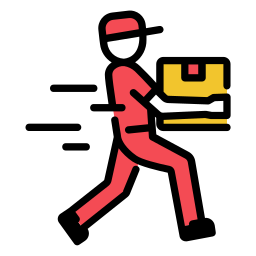 Retail
Transportor services multiple channels of distribution in the retail industry supply chain.
Wholesalers
Transportor provides delivery services for wholesale retailers across Eastern Canada.
Office Supply Retailers
First-rate delivery service to office supply retailers across Eastern Canada
Entertainment & Events
Planning a party or event? Transportor has you covered with our full range of delivery service needs
Education
Transportor provides services to educational institutions across Eastern Canada.
Medical
First-rate delivery service to leading medical institutions across Eastern Canada.
Government
Transportor is a well respected and frequent client of multiple Canadian government agencies.
Small Business
Transportor is the go-to delivery company for small and local businesses.
We work with a variety of customers from small businesses to large multinational companies to individual entrepreneurs. No matter if the client is big or small we offer the same premiere service.
Our customers attest to the first-rate service Transportor offers